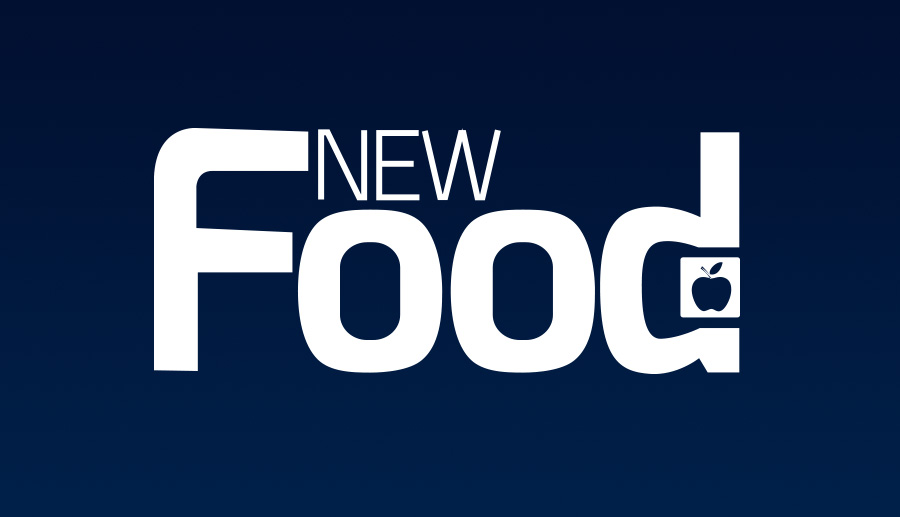 Beta-Alanine And The Importance Of Quality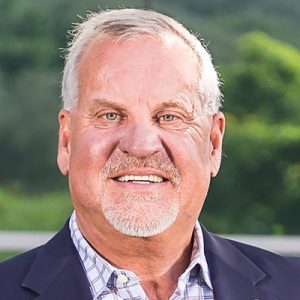 By Mark LeDoux
May 15, 2020
The market is doubling down on beta-alanine – but is it using the right kind? Mark LeDoux explains how generic beta-alanine ingredients can cost you in the long run.
Whether on the manufacturing or consumer side of the supplement industry, you will likely have heard of beta-alanine, the largely studied amino acid that, as a building block of carnosine, drastically reduces muscle fatigue and enhances athletic performance.
Following the first human study effects of beta-alanine in 2006, its use and formulation has expanded across exercise formulas on shelves everywhere, enhancing products such as pre‑workout powders with the characteristic skin tingling side effect that the amino acid produces. Its effectiveness has been noted and popularised by elite athletes, and was recognised1 as one of the supplements that can directly improve sports performance by the International Olympic Committee in 2018.
Outside the scope of the elite, a new population of supplement users, dubbed "weekend warriors", or those who focus on health and fitness outside of professional or collegiate endeavours, has emerged. These users are driving up the demand for supplements, especially those that enhance performance, particularly over the past few years. As a result, the global beta-alanine market is expected to reach a market value2 of $83 million by 2024, up from $64 million in 2019.
"From a brand standpoint, you are first and foremost in violation of the FDA if using an adulterated ingredient."
Perhaps more interesting than the popularity of the ingredient is how and why it actually works. During vigorous exercise, muscles produce protons and lactic acid is broken down. When this occurs, muscles become more acidic, which results in quicker fatigue and reduced performance. The aforementioned carnosine counteracts this muscle acidity, decreasing the time it takes for muscles to fatigue and thereby enhancing the user's performance. Beta-alanine supplementation has been shown through numerous studies to increase muscle carnosine levels when dosage is administered correctly and consistently. In layman's terms, beta-alanine is the supplement that enables athletes to work harder and for longer periods of time.
Some consider the supplement industry to be lightly regulated or even unregulated by the Food and Drug Administration (FDA). This is not true. Several important pieces of legislation dating back 25 years (including the Dietary Supplement Health Education Act (DSHEA)), followed by recent legislation such as the US Food Safety Modernization Act, require substantial compliance with manufacturing practices that call for transparency, traceability and product integrity, and require products to be at 100 percent potency at the end of their stated shelf life.
The problem has been that the agency tasked with oversight is largely underfunded and understaffed. When these laws were initiated, the internet retail phenomenon either did not exist, or was in its infancy. With the proliferation of products and manufacturers, the apparent ability to oversee the manufacturing of dietary supplements under the requirements of these federal laws has been strained. Responsible industry has called for additional funding and government oversight, which is unusual.
That said, the FDA and Federal Trade Commission (FTC) have been collaborating on a risk-based approach to help rid the market of products making unfounded and unsupported disease claims; have seized products that violate several statutes or have undeclared active pharmaceutical compounds, or which are made in substandard facilities and have little concern about following the laws of the land.
For an industry in which consumers are spending more than $30 billion per year,3 a lack of regulatory oversight and control can, and has, led to some very serious side effects for both consumers and brands. We have seen this time and again, with brands like USP-Labs and supplements such as OxyElite Pro that went largely untested before being sold under false promises. The results of failure to test or regulate in this case ranged from sick consumers, to liver failure and death.
Although DSHEA was created to provide the FDA with appropriate regulatory authority over dietary supplements, there is an unfortunate lack of legal responsibility for the safety and purity of products throughout the supply chain. This issue now lies with the dietary supplement product producer and own-label purveyors, and not with the producer of the raw materials used in finished products. Given this flexibility and oversight, generic ingredients are becoming more widely used and wreaking havoc for the supplement industry and its consumers alike. This causes concern for those companies who have followed the often arduous pathway to demonstrate safety to the agency through new dietary ingredient dossier filings, when they find companies using generic materials that have not undergone the stringent level of independent testing for toxicology and other evaluations needed to secure a positive acknowledgement by the agency.
What are the pitfalls, then, of using an ingredient like beta-alanine that is not scientifically tested by a third party, or properly reviewed by the FDA?
FDA compliance
From a brand standpoint, you are first and foremost in violation of the FDA if using an adulterated ingredient, for example one that does not hold New Dietary Ingredient status from the FDA and presenting it as such. The Federal Food, Drug and Cosmetic Act (FD&C Act) requires that manufacturers and distributors who wish to market dietary supplements that contain 'new dietary ingredients' notify the FDA about these ingredients, including information concluding that a dietary supplement is reasonably safe. In addition, under the DSHEA, only those substances that have undergone rigorous review by experts at the FDA should be deemed appropriate for use in a DSHEA-covered product, meaning only beta‑alanine ingredients that have NDI status are legally allowed to be included in any supplement formula. Only about a third of dossiers submitted to the agency requesting this acknowledgement succeed in securing one – meaning the other two-thirds are not considered suitable for use as dietary supplement ingredients.
Consumer health
Second to that, your customer is your priority. By incorporating a beta-alanine component in a product that has not been independently tested, you are essentially playing roulette with the end user in terms of potential negative health side effects. In FDA language, "drug compounding" is regarded as the process of combining, mixing or altering ingredients to create a pharmaceutical tailored to the needs of an individual patient. Compounded drugs are not FDA-approved. This is the identical situation to manufacturers who combine or utilise any non-regulated ingredient into a supplement, when there has been no scientific research or evidence proving its safety. There are several generic forms of beta-alanine that are marketed and sold into supplement formulas, some containing only L-alanine and masquerading as beta-alanine, and only a few that are regularly audited and have undergone extensive scientific testing under strict quality controls.
Brand and Product Reputation
In a similar vein, the quality of your product is dramatically affected by using an untested ingredient, as generic beta-alanine lacks consistent quality, potency and purity and can result in tainted products sold to consumers. Failure on the regulatory body's part to enforce current provisions against avenues such as internet sellers and resellers of finished products with clear content and/or labelling issues of non-compliance will continue to erode consumer confidence in the supplement industry. Additionally, while the benefits of beta-alanine when incorporated into a supplement routine are great, dosing is vitally important to see consistent, positive results. For example, in a study4 monitoring the effects of beta-alanine on trained cyclists, the users took a daily average of 6.4 grams of the amino acid over 28 days. At the end of the 28-day period, the supplemented group had a 9.9 percent increase in training intensity, and a 14.9 percent increase in training endurance. If you are including a generic form of beta-alanine in a supplement or using a generic form of the amino acid on its own, there are no proven results and there is no way to test the level of effectiveness. Dilution of chemical properties is a huge factor affecting the potency of a product containing beta-alanine, meaning your consumers may see lacklustre results or no results at all.
The benefits of beta-alanine as a supplement for athletes has been scientifically proven, but only if used by manufacturers appropriately. Consumers are now more aware and educated than ever on what they are ingesting and the brands and products they are putting their money behind. They are far less likely to support brands that have not undertaken independent verification of their products through studies, independent testing or label verification.
"For an industry in which consumers are spending more than $30 billion per year, a lack of regulatory oversight and control can, and has, led to some very serious side effects for both consumers and brands."
Unfortunately, an aspect of price war comes into consideration as well, similar to any other consumer good. Long-term success in this space is predicted on full disclosure of content, value and expected results, and the long-term success of brands rests on meeting these expectations at all of these levels, not just price. Brands should be held accountable to be fully transparent in their labelling with regard to the quality of ingredients included, as opposed to a blanket label of 'proprietary blends'.
After all, as a brand or manufacturer, when you use an ingredient like beta-alanine that is tested, quality controlled and proven effective, only then can you guarantee the best product that's as effective as your label claims it to be.