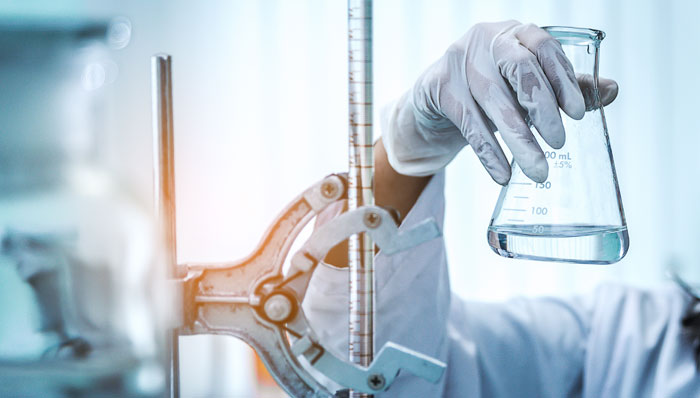 FREQUENTLY ASKED QUESTIONS
ABOUT BETA ALANINE AND CARNOSINE
Beta-alanine, or 3-aminopropionic acid, is a naturally occurring beta amino acid. Its potential to change lives for the better was first discovered by renowned researcher, Dr. Roger Harris.
Inside the body, beta-alanine combines with existing histidine to create carnosine. In turn, holding the key to unlocking carnosine's natural antioxidant powers.
Where in nature is beta-alanine found?
Beta-alanine is naturally found in meat, fish and poultry protein. So, it's already in many of the foods we eat. Despite this, it's very hard to get the amount your body needs through diet alone. For example, you'd need to consume 41 hamburgers to get the amount of beta-alanine equivalent to one daily serving of SR CarnoSyn®.
This is why supplementing with beta-alanine is so important for healthy aging and everyday wellness. And why SR CarnoSyn® is such a significant breakthrough.
What are the health benefits of increased carnosine levels?
The health benefits of increased carnosine levels are well documented. There is extensive clinical research supporting carnosine's impact on many of the body's systems. It has been shown to support brain, muscle, heart, bone and overall systemic health. It is a powerful antioxidant, helping to protect the body from damage due to oxidative stress and the glycation process. Of significant interest to today's consumer is carnosine's ability to balance mood, relieve occasional, everyday anxiety and promote healthy immune function.
To learn more about the key health benefits associated with supplementing with SR CarnoSyn® beta-alanine, click here.
Who can benefit from supplementing with SR CarnoSyn®?
Many, many people can benefit from supplementing with SR CarnoSyn®! Young, old, female, male­­—we can all reap the rewards of increased levels of carnosine in our bodies. SR CarnoSyn® is perfect for anyone looking to proactively preserve their health, maintain an active lifestyle or fight age-related decline.
With physical and mental health now on everybody's mind, SR CarnoSyn® has an even broader appeal. Studies show it boosts the immune system and promotes a healthy response to everyday stress.
Is supplementing with SR CarnoSyn® a good idea for vegetarians?
Yes, it's a great idea! Since vegetarian diets don't include meat, fish or poultry, their beta-alanine levels are extremely low. This makes supplementing especially important for anyone who pursues a vegetarian lifestyle.
Why not just supplement with carnosine?
Supplementing with carnosine is far less efficient than supplementing with beta‑alanine. During digestion, absorption and transport, carnosine breaks down into beta‑alanine and histidine before resynthesizing back into carnosine at the cellular level. Beta-alanine formulations are far more efficient, as the body avoids this extra step.
But isn't formulating with carnosine more cost-effective?
Formulating with carnosine is not more cost-effective. Quite the opposite, actually. Carnosine formulations are up to 25 times more expensive to make.
They commonly contain about 40% beta-alanine by weight which means the rest is unnecessary histidine and other ingredients. Since the body typically doesn't need extra histidine, the added ingredients represent little more than wasted cost. Alas, carnosine formulations demand far greater investment yet deliver an inferior end product.
ABOUT SR CARNOSYN®
Is SR CarnoSyn® safe?
Yes, SR CarnoSyn® beta-alanine is very safe! It's backed by years of extensive clinical research to ensure its safety and efficacy. It's self-affirmed GRAS (Generally Recognized As Safe) and contains the only beta-alanine with FDA New Dietary Ingredient (NDI) status. Supplement brands and healthcare practitioners can feel great about sharing it with their customers for brain, heart, muscle, bone and overall systemic health.
What does SR CarnoSyn® taste like?
Consumers will be glad to hear that SR CarnoSyn® is tasteless and odorless.
Are SR CarnoSyn® tablets easy to swallow?
SR CarnoSyn® tablets are midsized, oval-shaped, and coated, making them easy to swallow. Dosing has been perfected to deliver 2.4 grams of beta-alanine in the form of two tablets taken twice daily.
Is SR CarnoSyn® non-GMO?
Yes, SR CarnoSyn® beta-alanine is formulated from non-GMO material. We know avoiding genetically modified ingredients is important to your customers so it's important to us, too. Our stringent quality control processes always include detailed raw material certification.
Does SR CarnoSyn® contain allergens?
SR CarnoSyn® beta-alanine is free of all major allergens. It is also gluten free, vegetarian friendly, kosher and halal. Our manufacturing facilities include onsite and third-party testing labs to help ensure SR CarnoSyn®'s safety and broad consumer appeal. We strive to make a product that makes everybody feel good!
What is the shelf life for SR CarnoSyn®?
SR CarnoSyn® beta-alanine offers excellent shelf life so it can be counted on to help improve lives long after its manufacturing date. When stored in a tightly sealed container in a cool, dry location, tablets have a three-year shelf life.
What is the effective dose for SR CarnoSyn®?
Getting the recommended effective dose of beta‑alanine has never been easier. For general wellness and healthy aging, the serving size is 2.4 active grams of SR CarnoSyn® per day. This equates to just two SR CarnoSyn® tablets taken twice a day. SR CarnoSyn®'s patented sustained release formula means it stays in the body longer for greater bioavailability within the muscles, brain and other organs. It also means a larger serving can be taken without reaching the paresthesia threshold associated with beta‑alanine supplementation.
ABOUT THE PRIVATE LABEL PROGRAM
How does the SR CarnoSyn® private label program work?
The SR CarnoSyn® private label program is designed to work for you! So, we've made adding SR CarnoSyn® tablets to your product line as easy as can be. Tell us exactly what you need and when you need it, and we'll do the rest. From manufacturing to packaging and regulatory compliance, the whole process is completely turnkey. It's our health and wellness breakthrough—with your brand leading the way. Get started by using our user-friendly web tool.
How will my tablets be manufactured?
Your tablets will be manufactured in a state-of-the-art facility in California or Switzerland. Our quality control processes include raw material certification, and extensive onsite and third-party testing.
Furthermore, we maintain Good Manufacturing Practices (GMP) as established by the United States Food and Drug Administration. We also have certification from the Therapeutic Goods Administration (TGA) of Australia. By following such stringent manufacturing guidelines, we're able to deliver a safe, consistent, high-quality product every time.
How will my tablets be packaged?
We package your tablets in sleek, safety-sealed bottles that make a positive reflection on your brand. Everything gets labeled to your exact preferences. If you'd like to provide your own logo or artwork, just send it along. After all, presentation is everything and can make a big difference with your customers.
What about regulatory and compliance support?
Regulatory and compliance support is something to which we pay great attention. We have a long and accomplished track record of helping supplement brands and health care practitioners bring new products to market. Our team of experts will work with you to review all packaging for accuracy and provide documentation. We will ensure your new label fully adheres to the Dietary Supplement Health and Education Act (DSHEA).