Newly Published Study Shows SR CarnoSyn® Beta-Alanine Improves Cognitive Function In Older Adults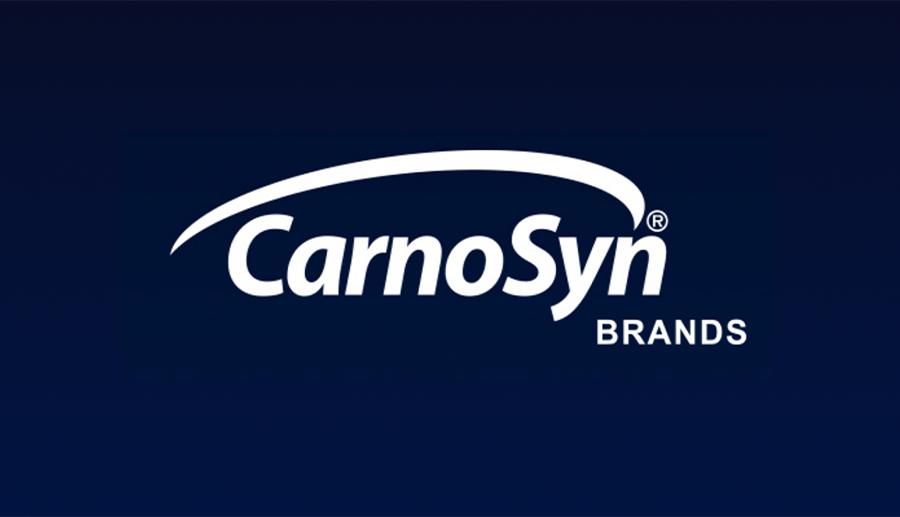 CARLSBAD, CA, February 23, 2023—Natural Alternatives International, Inc. ("NAI") (Nasdaq: NAII), an international leader in custom contract nutritional supplement manufacturing for over four decades, today announced that new research on the cognitive benefits of SR CarnoSyn® beta-alanine tablets, a patented sustained release delivery system owned by NAI, has been published in Nutrients.
The benefits of CarnoSyn® Brands' beta-alanine supplementation on functional performance in older adults has been reported in several prior clinical studies. These human studies have demonstrated that supplementing with CarnoSyn® beta-alanine can delay fatigue, increase strength, and improve functional performance. Various clinical studies concluded that CarnoSyn® beta-alanine supplementation is associated with improved executive function and that the anti-inflammatory and antioxidant effects of increased tissue carnosine levels supports improved health in older adults.
This new clinical study provided the biggest scale of participants with precise experimental designs, showing SR CarnoSyn® beta-alanine supplementation benefits cognitive function in sedentary older adults. This clinical study is also the first conducted with a 600 milligram SR CarnoSyn® beta-alanine tablet providing 2.4 grams of daily supplementation. The study results indicated improved cognitive function in older adults whose cognitive function at baseline was at or below normal. In addition, results indicated significant depression score reductions using the Geriatric Depression Scale (GDS).
The study included one hundred older adults between the ages of 60-80 who volunteered to participate in this double-blind, randomized controlled study. Any participant who had underlying neurological conditions was not eligible to enroll in the study. All interviews were conducted by a licensed physician. Participants were not permitted to use any additional nutritional supplements for at least six weeks prior to the study.
Before taking their first supplement, participants completed several tests consisting of written questionnaires to assess cognitive function and mood, and a computer-based exam to measure cognitive and executive function. In addition, a series of physical function tests were performed.
Testing occurred prior to supplementation, at the midpoint, and at week ten. Participants were instructed to consume two 600 mg tablets twice per day for the duration of the ten-week study. The SR CarnoSyn® beta-alanine supplement and the placebo were identical in appearance.
Cognitive and mood measures consisted of cognitive function assessments, including the Montreal Cognitive Assessment (MoCA), the Stroop pattern recognition test, and the Profile of Mood States (POMS). In addition, participants were also asked to complete the Geriatric Depression Scale (GDS) and the Geriatric Anxiety Scale (GAS).
SR CarnoSyn® has six research studies showing brain health and mood improvement, with numerous benefits for users:
Improves executive functioning, mental clarity and enhances cognitive process.
Reduces mental fatigue.
Supports brain health, cognitive function, and memory.
Studies show improved attention and task focus in adults.
Helps boost mental clarity, concentration, and alertness.
Promotes a healthy response to everyday stress.
Fosters a more balanced mood and supports a sense of calm.
About CarnoSyn® Brands:
CarnoSyn® Brands feature two clinically studied, patented ingredients available exclusively from Natural Alternatives International, Inc.: CarnoSyn® instant release beta-alanine powder and SR CarnoSyn® sustained release beta-alanine tablets. In 2019, CarnoSyn® beta-alanine successfully obtained NDI status from the FDA and received Self-Affirmed GRAS (Generally Recognized as Safe) status. SR CarnoSyn®, an advanced delivery form of CarnoSyn®, received GRAS affirmation in 2017. The GRAS affirmation allows NAI to broaden their product offerings within the food and beverage industries, including medical and other fortified food products.
About NAI:
NAI, headquartered in Carlsbad, California, is a leading formulator, manufacturer and marketer of nutritional supplements and provides strategic partnering services to its customers. NAI's comprehensive partnership approach offers a wide range of innovative nutritional products and services to clients including scientific research, proprietary ingredients, customer-specific nutritional product formulation, product testing and evaluation, marketing management and support, packaging and delivery system design, regulatory review, and international product registration assistance. For more information about NAI, please visit www.nai-online.com.
For more information, visit: www.srcarnosyn.com
Contact:
Renee Michaelson
Director of Global Marketing
NAI/CarnoSyn® Brands
(760) 736-7700
[email protected]