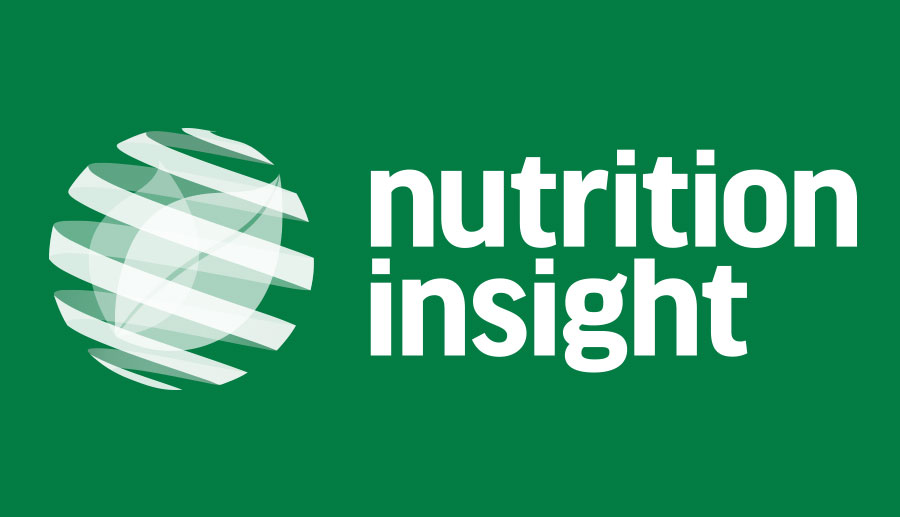 Weekly Roundup: COVID-19 Stalls DSM's Vitamin E Plant Maintenance, Animal Meat Intake Linked To CVD Prevention
30 Oct 2020 —This week in nutrition news, DSM revealed its vitamin E plant in Switzerland will shut down early next year for maintenance, while NutriScience Innovations gained Non-GMO Project Verified status for 11 of its ingredients. Vegan supplements continue to sustain heightened consumer demand, leading to three new vegan supplements launches. Meanwhile, the research community investigated the heart health benefits of animal meat consumption and sugary beverages in separate studies.
In brief: Business news
DSM will shut down the maintenance of its vitamin E plant in Sisseln, Switzerland, during parts of January and February 2021. The planned maintenance work, initially scheduled for August 2020, was deferred "to the latest possible time" to secure continued supply. The postponement was necessary as the COVID-19 crisis and the flooding of the Yangtze river in the Wuhan area delayed the previously announced up-grade and subsequent start-up of the vitamin E plant owned by the DSM-Nenter joint venture in Yimante, China.
PAOG added a nutraceutical development pathway to its existing pharmaceutical cannabis drug development strategy, anticipated to rapidly progress the company to a revenue stream while pursuing the pharmaceutical development pathway. PAOG also launched a nutraceutical development initiative drawing on its respiratory therapy cannabis extract treatment research.
In brief: Launches and releases
NutriScience Innovations expanded its portfolio of Non-GMO Project Verified ingredients, now offering 11 options suitable for functional F&B use. Shoden Ashwagandha Extract and Eldermune Elderberry Juice Concentrate Powder are two examples of the Non-GMO Project Verified immunity-supporting ingredients that boast a clean label status. "Offering Non-GMO ingredients allows our customers to create clean label beverage formulations and helps them to more easily obtain the Non-GMO Project Verified status for their finished products. Essentially, we are making it easier for our customers to get to the finish line," says Ryan Pallathra, director of business development at the company.
Nutrition21's clinically substantiated Nitrosigine ingredient was included in GAT Sports' revamped sports nutrition line Nitraflex. The latest version of Nitraflex is touted for improving energy, strength, focus and stamina. It also emphasizes the pre-workout benefits of Nitrosigine, says Nutrition21. "Being included in such a well-established sports nutrition line like Nitraflex demonstrates the importance of clinically-studied ingredients. GAT Sport sees huge potential in Nitrosigine, which is the only new ingredient in the company's revamped line," says Todd Spear, vice president of sales at Nutrition21.
Myprotein revealed a line of low-calorie crispy wafers and protein chips for on-the-go consumers. Made from a blend of milk and whey protein isolate, the wafers contain 15 g of protein and 5 g of sugar. The new chips pack 120 calories per bag. Both snacks are high in protein, says Myprotein – "perfect for those looking to tone up, build muscle or lose weight."
In brief: Plant-based NPD
The plant-based nutritional supplements sector welcomed PlantFusions as a vegan vitamin newcomer. Its exclusively plant-based line includes calcium, iron, vitamin B12, probiotics, black elderberry and biotin supplements. PlantFusion's vitamins also tout a clean label due to being free from sugar, dairy, wheat, gluten, eggs, peanuts, soy, tree nuts, shellfish, preservatives, and artificial colors or flavors. Additional vegan supplements for vitamin D3, multivitamins for women's health, immune support and joint health will arrive in November.
MegaFood released two new Baby & Me 2 products: Prenatal DHA & Choline and Postnatal Multi. For pregnant or breastfeeding parents, Prenatal DHA & Choline supports healthy brain development for babies. The vegan, non-GMO Project Verified supplement features choline beadlets and liquid plant-based DHA in a vegetable capsule designed to deliver these nutrients over a sustained period. Also, Postnatal Multi supports optimal nutrition after birth with key nutrients like vitamins C, D3 and E. Minerals like iodine and chromium help to meet changing nutritional demands while breastfeeding.
Probiotics brand Culturelle released "easy" and "fun" probiotic gummies for adults' and children's digestive systems. The Adult Gummies contain 3 billion colony forming units (CFUs) of Bacillus subtilis DE111 and 2 g of dietary fiber per serving. The Kids Gummies contain 1.5 billion CFUs of Bacillus subtilis DE111 and less than 1 g of dietary fiber per serving. Using pectin instead of gelatin, Culturelle Probiotic Gummies are vegan and use real sugar, containing less than 1 g of sugar per gummy.
In brief: Research and studies
Kemin Industries' Neumentix spearmint extract helped improve or restore cognitive and motor performance of mice following a mid-brain ischemic stroke in a newly published preclinical study. Before and after the procedure, the mice treated with Neumentix scored better in a sensory-motor functional assessment and presented less motor impairment than untreated animals. "This research further illuminates the mechanisms by which Neumentix supports brain health and cognitive function," says lead researcher Dr. Koji Abe.
Natural Alternatives International, the company behind CarnoSyn beta-alanine, revealed how consumers are taking proactive measures to protect their health. According to a new company infographic, 55 percent of consumers take supplements daily and 44 percent view supplements as part of a healthy lifestyle. The company also flags the US population is increasingly aging, revealing that 76 percent of Baby Boomers take supplements. As age increases, carnosine levels drop, to which CarnoSyn beta-alanine can help support muscle, brain, heart, immune and bone health.
Oregon State University researchers have found a link between animal meat consumption and cardiovascular disease (CVD) prevention. Diets heavy in animal-based foods have long been considered a risk factor for CVD. Such diets are a major source of trimethylamine (TMA), which is converted by the liver trimethylamine-N-oxide (TMAO) that promotes the buildup of fatty plaque in arteries. The researchers found, however, that Bilophila bacteria, often associated with meat consumption, can metabolize the TMA without producing TMAO. "That means those bacteria are in effect severing a key link in the CVD chain," notes lead study author Veronika Kivenson.
High consumption of both artificially sweetened and sugary beverages may be associated with a higher risk of heart disease. Research from the Journal of the American College of Cardiology therefore suggests artificially sweetened beverages may not be a healthy alternative. The study authors further detail that their findings may have regulatory implications. "[The study] data provide additional arguments to fuel the current debate on taxes, labeling and regulation of sugary drinks and artificially sweetened beverages," comments lead author Eloi Chazelas. Commenting on the study's findings, the Calorie Control Council (CCC) flagged that the consumption of low- and no-calorie sweetened (LNCS) beverages may serve as a tool for managing body weight, blood glucose control and sugar intake. "There is no credible evidence suggesting a link between LNCS consumption and CVD risk," says the CCC.
By Anni Schleicher
To contact our editorial team please email us at [email protected]