Research Shows SR CarnoSyn® is Primed for Sell-Through Success
Consumers are investing in their health and wellness at the highest rates in history. In 2021, the global dietary supplement market was estimated at $151.9 billion[1]. According to reports by the Nutrition Business Journal®, upward trends in the U.S. will continue through 2023 with projections of a 4.6% Compound Annual Growth Rate (CAGR). Research shows SR CarnoSyn® is primed for sell-through success. According to the National Marketing Institute®, the prime target is more than 62 million people with the intent to purchase. This figure is unsurprising as 55% of Americans report concerns over immune health and 65% are focused on their health and wellness specifically for longevity and healthy aging. It's time to integrate SR CarnoSyn® into your product line with turnkey branded tablets and the newest ready-to-launch infographic.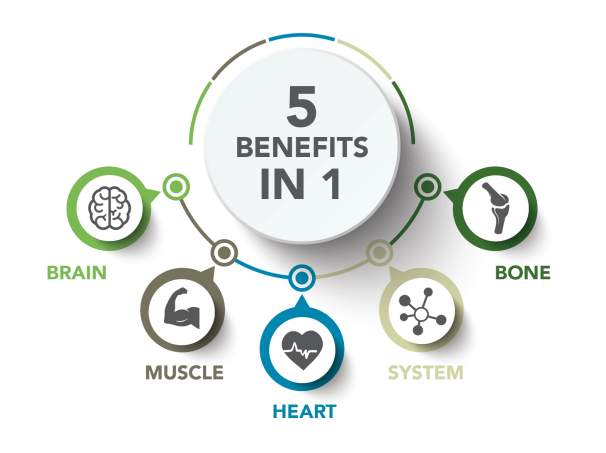 Multiple Benefits in One Solution
SR CarnoSyn® offers multiple benefits in one solution, so you can immediately meet the needs of consumers across multiple markets.
Brain and Mood Support
Supports brain health and cognitive function
Promotes a healthy response to everyday stress
Studies show improvement in attention, concentration, and task focus in adults
Immune Support and Systemic Health
Provides multi-system support for the essential structure and function of healthy immunity
Helps the body's cells fight oxidative damage
Chelates healthy metals and supports healthy blood sugar levels already in normal range
Muscle and Bone Health
Supports the body through age-related changes
Improves muscle working capacity
Increases muscle function and carnosine level in older adults
Heart Health
Protects against lipid peroxidation in the body
Helps regulate muscle contractions
Supports circulation and healthy blood pressure
SR CarnoSyn® broadens your product reach into these five growing healthy-aging categories:
*CAGR: Compound Annual Growth Rate

Innovation Backed by Science and Research
As pioneers in science, Natural Alternatives International goes beyond the review process and actively invests in furthering the studies and research. With rapid market expansion, we are committed to exploring what is yet to be uncovered in the world of healthy aging and longevity. There are over 3,000 published studies investigating carnosine. Over 55 clinical studies specifically support the health benefits of SR CarnoSyn®. There are more than 20 human studies showing that muscle carnosine increases with SR CarnoSyn®. Our product contains the only beta-alanine that has successfully obtained NDI notification status as well as Self-affirmed GRAS (Generally Recognized as Safe) Certification. We're proud to offer your consumers one of the most science-backed dietary supplements on the market.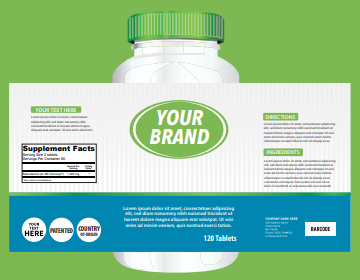 What is the Turnkey Tablet Program?
After years of rigorous clinical testing, SR CarnoSyn® 's branded, turnkey tablets are available for private labeling from Natural Alternatives International. With 87% of consumers preferring supplements in tablet form[7], you will meet the increasing demand. In this expanding healthy aging and everyday wellness supplements market, SR CarnoSyn® is poised to be the next big thing for today's consumers.
Showcase the Latest Healthy Aging Innovation to Your Customers
Once you choose to add SR CarnoSyn® 's branded, turnkey tablets to your product line, the next steps in production are simple. We provide expert labeling compliance to ensure your new packaging adheres to DSHEA. To learn more or to get started, simply click to download the SR CarnoSyn® infographic.
[1] Grand View Research. (2022). Dietary Supplements Market Size Report, 2022-2030. Grand View Research. Retrieved November 8, 2022, from https://www.grandviewresearch.com/industry-analysis/dietary-supplements-market
[2] Allied Market Research, 2021
[3] Allied Market Research, 2021
[4] Mordorintelligence.com
[5] Mordorintelligence.com
[6] Fortune Business Insights
[7] The 2020 Council for Responsible Nutrition (CRN) Consumer Survey on Dietary Supplements